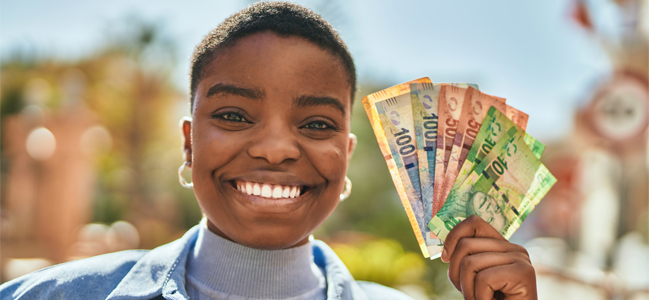 Quote of the Month – What Do You Value?
Chris Tisdall – Allan Gray
"Each rand that flows into our lives (be that into a bank account or as cash into our pocket) offers us a financial choice: how to put it to best use. We can use it to pay off yesterday's debts, to cover today's expenses, responsibilities and luxuries, or save it for tomorrow.
It is useful to reflect from time to time on what proportion of our income we are allocating in these three directions. This exercise reveals as much about what we value as individuals as it does about the financial pressures we face. If we truly value something, then, over time, it should show up in our actions and behaviours. The paradox, of course, is that, if asked, we would all say that our futures are incredibly important to us, but for many, the proportion of our income directed to tomorrow simply does not align with this stated value.
We know that reducing pain and increasing immediate gratification are powerful behavioural drivers, but they keep our money tied up in yesterday and today. To overcome these, we need to do three things: We need to create and keep awareness of where our money is going, decide just how committed we are to our future, and put in place what is required to ensure that a value-aligned proportion of our income is directed there. That is to say, it starts with commitment and is followed by process." (Emphasis supplied)

Provided by Vaal Triangle Insurance
© DotNews. All Rights Reserved.
Disclaimer
The information provided herein should not be used or relied on as professional advice. No liability can be accepted for any errors or omissions nor for any loss or damage arising from reliance upon any information herein. Always contact your professional adviser for specific and detailed advice.