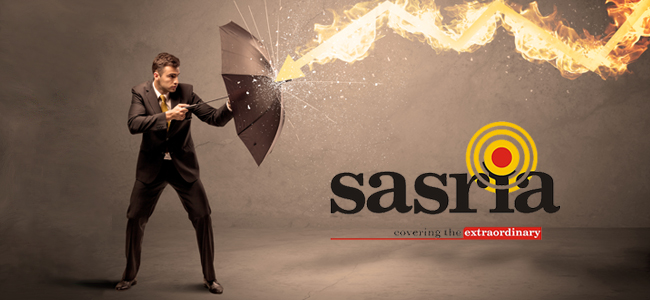 What Exactly is Sasria, and Are You Covered?
The time to repair the roof is when the sun is shining" (John F. Kennedy)

The South African Special Risks Association (Sasria) is a state-owned entity with an interesting history. It was initially formed in 1979 as the Special Risk Insurance Association following the Soweto Uprisings.
Since insurers were not prepared to provide cover for losses sustained from 'special events' such as political riots, strikes, terrorism or attempts to overthrow the government, the state felt the need for an entity to do exactly that.
It therefore asked the insurance industry to set up a special association to cover these risks. This was the Special Risk Insurance Association, which was converted into a state-owned company and re-named Sasria in 1998.
How do you get Sasria cover?
The recent unrest in KwaZulu-Natal and Gauteng highlighted how important its role can be. The looting and damage to property ran into billions of rand, which would mostly have been uninsured if Sasria didn't exist.
As a member of the public, you can't buy cover directly from Sasria. Instead, your insurer does so on your behalf. It is not a legal requirement, so not all insurers will do this, but most of them automatically add it to your policy unless you request it to be removed.
If you go through your insurance policy, you will therefore likely find that you are paying a small monthly amount for Sasria cover. This is usually no more than a few rand, and so is often overlooked.
This nominal amount will cover your assets against the kind of civil disturbance that the country saw during July.
What doesn't Sasria cover?
There are, however, some things that Sasria does not cover. It will not insure against losses as a result of war, or war-related activities, a pandemic (unless special business interruption insurance is taken out), or losses caused by the use of nuclear, chemical or biological weapons. It also doesn't provide insurance against looting or theft unless they take place during an 'active peril' that Sasria covers. Sasria has advised that "Damage and looting as a result of recent riots in KZN and Gauteng from the 9th of July to the 19th of July 2021 are claims that falls into the ambit of Sasria perils. Sasria has been consistent that all valid claims submitted to Sasria will be paid by Sasria."
How do you claim?
Claiming from Sasria is also relatively straightforward. Once again, it is handled through your insurer.
Your claim needs to be submitted in the normal way, and your insurance company will then hand it on to Sasria to be processed. You must, however, make the claim within 30 days of the incident.
To support your claim, make sure that you have reported the incident to the police and have a case number. Provide as much detail as possible and take pictures from a number of different angles to support your description.
In uncertain times, it is always worth knowing what you are covered for. In this respect, Sasria provides South Africans with some important support, and shouldn't be overlooked.
Contact us to discuss your insurance cover and to make sure that Sasria is included in your policy.

Provided by Vaal Triangle Insurance
© DotNews. All Rights Reserved.
Disclaimer
The information provided herein should not be used or relied on as professional advice. No liability can be accepted for any errors or omissions nor for any loss or damage arising from reliance upon any information herein. Always contact your professional adviser for specific and detailed advice.