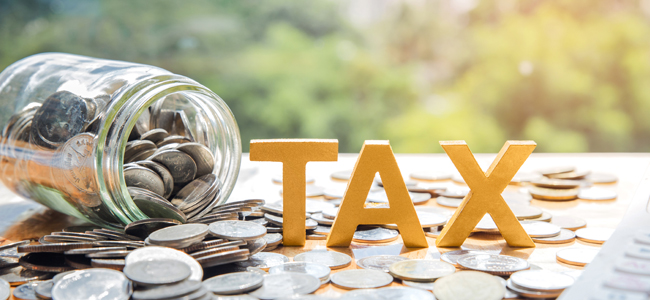 Do You Know the Five Kinds of Tax You're Paying on Your Investments?
"Every advantage has its tax" (Ralph Waldo Emerson)
Unfortunately, building your wealth does not come without cost. Besides the fees that you have to pay on any investment, you also need to think about where and how you are being taxed.
South African investors need to be aware of five types of tax, and the different ways in which they affect your money.
Taxes on interest

If you own bonds or cash investments, or you have exposure to these within a unit trust, they will be paying out some level of interest. This also includes South African Retail Savings Bonds, and the money in your medical aid savings account.

For tax purposes, the interest you earn is added to any other income you earn, such as your salary. It is then taxed at your marginal tax rate.

However, this is one place where the government does provide a generous exemption. In the current tax year, anyone under 65 can earn up to R23 800 of local interest tax free. If you are 65 or older, that goes up to R34 500.

There is, however, no exemption for any foreign interest you earn. All of that has to be declared and will be taxed. You will however get a credit for any tax you have already paid in the country where the interest was earned.

Taxes on dividends

If you own shares in any local company, you will pay 20% in tax on any dividends you receive. This is, however, seen as an invisible tax since the company paying you the dividend pays it on your behalf.

You also need to declare the dividends you have been paid from any foreign companies, and the South African Revenue Service (SARS) will tax these too. Again, however, you will be credited for any tax you have already paid in the country the dividend was issued.

Taxes on income from Reits

Most property companies listed on the JSE are real estate investment trusts (Reits). Many investors hold shares in these companies because of the dividends that they pay, but these are viewed differently by SARS.

Because Reits themselves are taxed differently to other companies, so are the dividends that they pay to shareholders. A dividend from a Reit is taxed as property income. In other words, it is added to your overall income and you will pay tax on it at your marginal rate.

Tax on rental income from property

If you are a landlord earning rental income, tax is a critical consideration. The rent you receive from your tenants will be taxed as income, at your marginal rate.

This is something that is often neglected when considering what you will earn from buy-to-let property. However, it cannot be ignored as it can significantly reduce the apparent return.

Capital gains tax (CGT)

The final tax to consider is CGT, which only affects you when you sell an investment. If the price of that investment has gone up since you bought it, this is considered a capital gain.

You are, however, only taxed on a portion of this. CGT is not calculated on the entire value of the investment, but only the actual gain. For example, if you bought R100 000 worth of unit trusts, and sold them five years later for R150 000, the capital gain would be R50 000.

Currently, 40% of that gain (which would be R20 000 in the above example) would be included in your annual taxable income.

Here again, however, there is a threshold. Individual taxpayers enjoy an annual capital gain exclusion of R40 000. There is also an exclusion of R2 million when you sell your primary residence, or R1 million per person if you are married in community of property.
Where tax can't get you
Fortunately for local investors, there are two easily accessible options for reducing the tax that you pay.
The first is to make use of tax-free savings accounts. Money invested in these products attracts none of the above taxes. They are, as their name suggests, entirely tax free.
Investments in retirement annuities (RAs) also attract no tax on interest, dividends or property income in them. They have the additional benefit in that any money you put into an RA reduces your taxable income.
However, you will be liable for certain taxes when you eventually withdraw money from an RA. This is one of the reasons why it is crucial to get advice when you reach this stage so that you can structure withdrawals in a way that will give you the most optimal outcome.
The above is only a summary of the general principles involved. Contact us if you would like to discuss how taxes are impacting your investments and whether you can structure your portfolio to reduce your tax burden.

Provided by Vaal Triangle Insurance
© DotNews. All Rights Reserved.
Disclaimer
The information provided herein should not be used or relied on as professional advice. No liability can be accepted for any errors or omissions nor for any loss or damage arising from reliance upon any information herein. Always contact your professional adviser for specific and detailed advice.