'n Omgekrapte kliënt skakel en braak gal omdat die trustees van die deeltitel-kompleks, waar hy altyd in Desember vakansie hou, hom pas in kennis gestel het van 'n spesiale heffing wat gehef is om die hysbak, wat weer gebreek is, te laat regmaak deur die vervanging van baie duur onderdele.
His major grievance was that he has been making contributions to a reserve fund since the managing agent had started collecting contributions from owners in terms of the new Sectional Title Schemes Management Act 8 of 2011 (STSMA) and he felt that sufficient funds for the reparation of the lift were readily available from the management agent.
Ek moes hom meedeel dat hy ongelukkig maar sy spaarvarkie sal moet oopkap en die spesiale heffing betaal, aangesien daar vasgestel is dat die trustees, heel tereg, 'n skriftelike resolusie geneem het om 'n spesiale heffing te hef vir daardie doel, as 'n noodsaaklike en onvoorsiene uitgawe, waarvoor daar geen voorsiening gemaak was in die aanvanklike jaarlikse begroting van die regspersoon nie. Hierdie magtiging word duidelik aan die trustees verleen ingevolge reël 21 van die Bestuursreëls onder STSMA.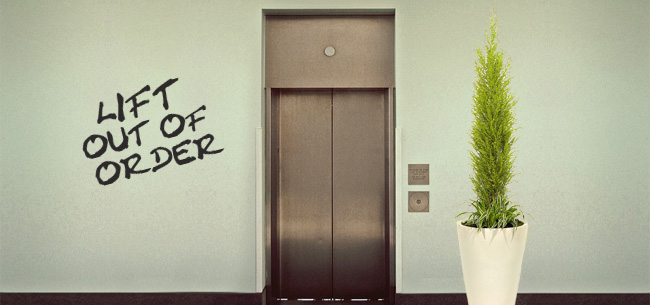 It is noteworthy that a decision to impose a special levy only requires the approval of the trustees of the body corporate at a normal trustees' meeting, and not of all the owners in the scheme, as one would expect. The trustees must, however, albeit it is of scant comfort, notify the owners of the decision to impose the special levy in writing and also advise them of the amount to be paid, as well as for what the special levy will be used.

Artikel 3(3) van STSMA maak daarvoor voorsiening dat 'n spesiale heffing, soos goedgekeur was deur die trustees, verhaal kan word vanaf alle eienaars, wie ten tye van die goedkeuring van die betrokke besluit deur die trustees, geregistreerde eienaars van eenhede was. Dit is soortgelyk aan die bepalings wat gegeld het met die vorige Wet, maar dit gaan egter een stap verder, deur te bepaal dat, in die geval waar die eienaarskap van 'n eenheid verander het na die instelling van die spesiale heffing en daardie heffing nog in terme van 'n paaiement-betalingsplan afbetaal word en nog nie vereffen is nie, die nuwe eienaar aanspreeklik gehou moet word vir 'n pro-rata-deel van daardie heffing-bydraes gegrond op die datum van oordrag.

It will therefore be prudent for Estate Agents as well as prospective purchasers of sectional title properties to not only establish the financial position of the scheme, as such, but also to, in particular, establish whether any special levies have been approved, in the not too distant past, before a decision to purchase is finalised.




Greetings / Groete