Public Benefit Organisations



Ons wil graag ons kliënte, u die leser, ons personeel en al ons sakevriende en kennisse net die beste toewens vir 2019.

We trust that 2019 will despite all the doom saying turn out to be an exceptional good one and that your business targets will not only be reached but surpassed.

Ek is vanoggend deur 'n vriend gekontak met die vraag of 'n maatskappy wat hulle wil oprig om gemeenskapdiens te verrig en as 'n nie-winsgedrewe maatskappy opgerig is, steeds as belastingbetaler moet registreer en besluit toe om bietjie daaroor in die nuusbrief uit te brei.

The answer is that the company absolutely has to do so. The mere incorporation of a non-profit company in no way qualifies any non-profit company for any particular treatment in terms of the Income Tax Act 1962, or any other legislation, unless such legislation pertinently provides otherwise. A non-profit company may of course apply to the South African Revenue Service for a tax-exempt status, known as Public Benefit Organisation (PBO) status.

Indien die maatskappy kwalifiseer en aldus as PBO geregistreer word, sal dit die maatskappy in staat stel om voordeel te trek uit belastingvoordele wat sy belastinglas waarskynlik aansienlik sal verminder en ook help om ander voordele te verkry. Indien geregistreer as 'n PBO kan skenkings aan daardie nie-winsgedrewe maatskappy afgetrek word van die skenker se belastingaanspreeklikheid ingevolge artikel 18 van die Inkomstebelastingwet.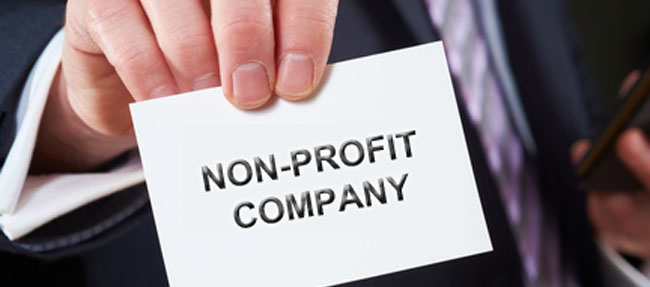 Whilst we are on the subject of PBO's it is probably appropriate to provide some additional information regarding non-profit companies.

'n Nie-winsgedrewe maatskappy is 'n maatskappy wat vir een of meer doelstelling geïnkorporeer is, wat gerig is op openbare voordeel of wat verband hou met kulturele of sosiale aktiwiteite, gemeenskap- of groepbelange.


The name of the non-profit company must end with the expression "NPC" (e.g. Good Deeds NPC) and not the more widely known PTY LTD or LTD.


'n Nie-winsgerigte maatskappy mag met of sonder lede geïnkorporeer word, maar moet egter ten minste drie direkteure hê. Die indiwidue wat om inkorporasie aansoek doen is die eerste direkteure (en lede van die nie-winsgedrewe maatskappy, indien dit lede het).


A non-profit company is recognised as a legal entity separately from its members.


'n Maatskappy se grondwetlike dokument staan bekend as sy akte van oprigting (MOI) en enige bepaling daarin is nietig tot die mate waarin dit teenstrydig is met die Maatskappyewet . Die MOI van 'n maatskappy sonder winsoogmerk moet ten minste een sodanige doelstelling duidelik daarin uiteensit.


A non-profit company must apply all of its assets and income to advance its non-profit objects. It may not dispose of any of its assets or business to a profit company, except for fair value, unless the disposition occurs in the ordinary course of the activities of the NPC. The assets and income may not be distributed to the incorporators, members, directors or officers of a non-profit company, except as reasonable compensation for the services rendered by them.


'n Nie-winsgedrewe maatskappy mag aandele in 'n gewone wins-gerigte maatskappy hou, maar mag nooit daarmee saamsmelt nie en mag ook nie omgeskakel word in 'n wins-gerigte maatskappy nie.


A non-profit company may register with the Department of Social Welfare as a non-profit organisation (NPO) in terms of the Non-Profit Organisations Act 1997 in order to apply for government funding or to obtain a fund-raising number.


Ten slotte moet elke nie-winsgerigte maatskappy voldoen aan die deurlopende administratiewe vereistes soos uiteengesit in die Maatskappyewet, insluitend die indiening van jaarlikse opgawes by CPIC asook met betrekking tot die Wet op NPO's, wat jaarlikse verslagdoening insluit.
Sou u meer oor hierdie of enige ander aspek rakende maatskappye en die wetgewing daar rondom wil weet is u welkom om enige van ons praktisyns te skakel.

We trust the above information was of some value.

Groete / Greetings



Hennie & Eberhard

| Directors