Execution Sales: Reserweprys voortaan noodsaaklik

Ons is seker die uitspraak deur 'n volbank van die Suid Gautengse Hooggeregshof, in September 2018, dat woonhuise waarop daar deur middel van regsproses beslag gelê was deur skuldeisers, voortaan nie meer per openbare veiling verkoop mag word sonder dat 'n reserwe prys daarvoor vasgestel was nie, behalwe in buitengewone omstandighede, deur alle verbruikers en deur huiseienaars in die besonder, verwelkom sal word.

A reserve price is the minimum price that something may be sold for at an auction. If no one bids at or above the reserve price' the property remains unsold.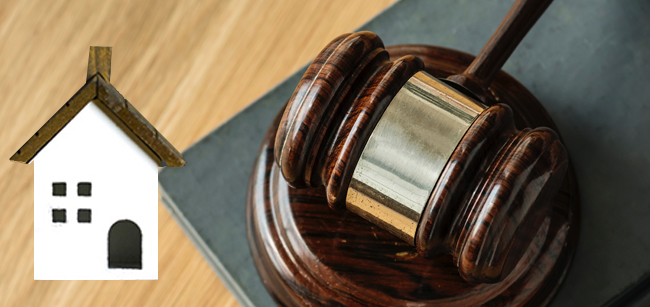 Court rules were changed in 2017 to allow for the setting of reserve prices' but this was applied inconsistently by the judges in the Gauteng court (as is the case elsewhere). Henceforth judges in that provincial division of the High Court will have to apply this ruling as set by its full bench.

'n Ander belangrike en verreikende uitvloeisel van hierdie uitspraak in belang van huiseienaars is dat verband-ooreenkomste as herstel beskou word sodra alle agterstallige paaiemente en die redelike kostes van die skuldeiser betaal is. Dit bring mee dat die herstel van 'n verband-ooreenkoms nie, soos voorheen, onderhewig is aan 'n arbitrêre besluit deur die krediet voorsiener nie, maar heeltemal in die hande van die lener is.

This judgement is certainly a triumph for home owners in financial difficulty' who could otherwise have been evicted from their properties after falling into arrears on mortgage payments. Before this judgement they not only faced the prospect of losing their homes' but often ended up with substantial debt due to the bank selling their homes at sheriff's auctions without reserve prices, as allowed by the court rules. Examples are aplenty where homes were sold for the proverbial tuppence with no recourse available to the erstwhile owners.

Hierdie uitspraak is vir eers ongelukkig slegs afdwingbaar in Gauteng maar ons is seker dat hierdie brawe uitspraak vinnig in alle howe deur die res van die land geïmplementeer sal word. Dit is ook hoogs twyfelagtig of banke die risiko sal neem om teen die uitspraak te appelleer óf om dit na die Konstitusionele Hof vir beregting te verwys.
In die skriftelike uitspraak word dit soos volg gestel:

"Since the right to adequate housing is a fundamental human right enshrined in the Bill of Rights in our Constitution' the orders to levy execution against property' which are primary residence' are required to be in harmony with the Constitution' which applies to all laws."

Die uitspraak bepaal voorts, in verband met die huidige praktyk waar geld leners howe meer as een keer vir dieselfde saak nader, een keer vir 'n skuld-bevel, waar die hof die lener beveel om die uitstaande skuld onder 'n verband te betaal en daarna weer vir eksekusie-bevel ter uitvoering van die eerste, ten einde die verkoop van 'n eiendom op 'n veiling te magtig. Die doel hiervan is om regskoste van die proses te verminder en sal ook baie tyd vir die howe spaar.

The ruling unfortunately did not determine what the reserve prices should be. This will therefore in each case be decided by judges based on all relevant facts placed before the court by both lender and borrower' including whether the residence is primary or secondary' the extent of the arrears' and the market valuation of the property. The court ruling only applies to primary residences.

Die saak was aangehoor deur 'n volbank van die hof nadat regter Willem van der Linde vier sake van Standard Bank en Absa verwys het na Gauteng se regter-president, Dunstan Mlambo' wie besluit het dat dit die aangewese tyd was om te verseker dat regters in hul uitsprake slegs uit een mond praat.

Groete / Regards



Hennie & Eberhard