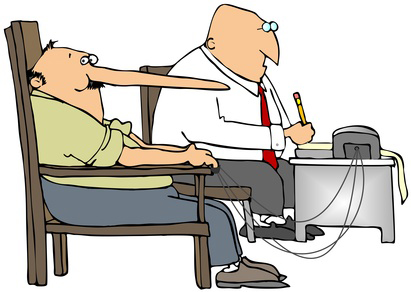 Liar Liar! Employers: Can You Use A Polygraph?
"…..the respectability of polygraph evidence, at best, remains an open question" (extract from Labour Appeal Court judgment below)
Many employers are confused as to whether or not our labour laws allow you to use "lie detector" testing in disciplinary investigations and/or other processes like selecting suitable candidates for promotion.
In a nutshell, the answer is that our courts seem generally prepared to take polygraph test results into account in determining the probabilities of any investigation, but with important provisos –
The applicant or employee must consent to the testing. Take advice on drawing up a comprehensive consent form to ensure its admissibility in court should that be necessary.


The process must be "fair" and in line with all our labour laws.


Use an expert who can if necessary confirm the validity of the test results.


Our courts have consistently treated polygraph testing with considerable caution, to the extent that it is unlikely to be accepted in isolation as sufficient evidence of dishonesty – ideally it should be corroborated or supported by other evidence.
The examples below illustrate.
Promotions
Prevention being better than cure, it is worth pre-screening for honesty/integrity all employees applying for promotion. If you decide to incorporate polygraph testing into your screening process, make sure that you don't rely solely on it.
In an important Labour Court case for example, two employees applied for promotion to managerial posts but were denied promotion when they failed a polygraph test. Finding for the applicants, the Court held that the employer "committed an unfair labour practice relating to promotion in relying exclusively on the result of a polygraph test to determine the honesty of the candidates" and that "the exclusive reliance on the polygraph test results to eliminate candidates for appointment on the basis of their deceitful character, in the absence of any other information placing a question mark over their integrity is unfair."
Dismissals
Similarly, a recent Labour Appeal Court judgment involved the dismissal of two workers who were part of a crew handling cigarettes in a dispatching warehouse. After a series of thefts, they were suspected of involvement and agreed to undergo polygraph tests. They were the only two workers (out of a crew of eight) to fail the tests. That, and their poor performances as witnesses at both the enquiry and the arbitration, led to their dismissal.
Their dismissals were reversed on the basis that no misconduct had been proved. Not only was there was no other persuasive evidence to support the test result, but the employer had not produced any expert evidence "to establish the cogency of the concept of a polygraph nor to establish the technical integrity of the process". Polygraph evidence, held the Court, should not be considered without expert evidence "of its conceptual cogency and the accuracy of its application in every given case". So be sure to use a suitable expert for any such testing.
The bottom line
Only use polygraph testing – supported by expert evidence - to support your case, not to prove it.
Getting this wrong will cost you dearly – take advice in any doubt.

Provided by Potgieter & Beeken Prokureurs
© DotNews. All Rights Reserved.
Disclaimer
The information provided herein should not be used or relied on as professional advice. No liability can be accepted for any errors or omissions nor for any loss or damage arising from reliance upon any information herein. Always contact your professional adviser for specific and detailed advice.