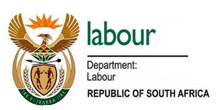 Employers, Employees: Note The New Earnings Thresholds
Overtime limits and pay, working hours regulation, meal intervals, rest periods, night, Sunday and Public Holiday work – these are some of the basic protections and benefits in terms of the Basic Conditions of Employment Act (BCEA) which don't apply to employees whose earnings exceed a specified threshold.
From 1 July that threshold increased to R205,433-30 p.a. (from R193,805-00) - but note that some of these benefits don't apply to certain classes of employee (senior management, some sales staff, and employees working less than 24 hours a month) regardless of earnings, nor in certain circumstances – take advice in need.

Provided by Potgieter & Beeken Prokureurs
© DotNews. All Rights Reserved.
Disclaimer
The information provided herein should not be used or relied on as professional advice. No liability can be accepted for any errors or omissions nor for any loss or damage arising from reliance upon any information herein. Always contact your professional adviser for specific and detailed advice.