The New Transfer Duty Rates: Will You Pay Less, Or More?
In a nutshell, the transfer duty tax breaks announced in Budget 2015 will reduce costs for most middle-income households but will increase costs of property transactions above about R2,65m (with maximum savings at about the R2m to R2,3m level).
Remember that no transfer duty is payable when VAT applies to a sale.



The new rates

The new exemption level, brackets and transfer duty rates are -




To illustrate …..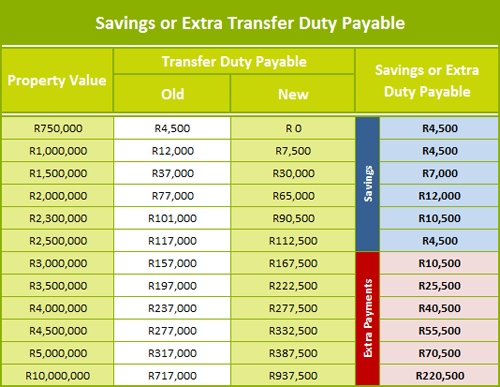 (If the tables above do not display correctly, please see the "online version" – link above the compliments slip)

Provided by Wessels + van Zyl Inc
© DotNews. All Rights Reserved.
Disclaimer
The information provided herein should not be used or relied on as professional advice. No liability can be accepted for any errors or omissions nor for any loss or damage arising from reliance upon any information herein. Always contact your professional adviser for specific and detailed advice.