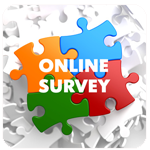 Entrepreneurs – You Have Until 2 April To Help Drive SME-Friendly Reform!
We must strive to build a nation of entrepreneurs and not a nation of job seekers" (Lindiwe Zulu, Small Business Development Minister)

Are you an SME hamstrung by government red tape, insufficient tax incentives and general lack of support for entrepreneurial businesses?
If so, here's something you can do about it.
SAICA (the South African Institute of Chartered Accountants) reports several successes in influencing government's SME policies following its 2014 survey and it has now commissioned a new 2015 survey to explore other challenges that SMEs have, and to establish what government and big business can do to improve the likelihood of SMEs contributing to growth and to higher levels of employment.
All you need is 20 minutes to complete the new survey at
https://www.surveymonkey.com/r/SMERESEARCH2015
.
Do it Now!
The closing date for the survey is 2 April.

Provided by Wessels + van Zyl Inc
© DotNews. All Rights Reserved.
Disclaimer
The information provided herein should not be used or relied on as professional advice. No liability can be accepted for any errors or omissions nor for any loss or damage arising from reliance upon any information herein. Always contact your professional adviser for specific and detailed advice.