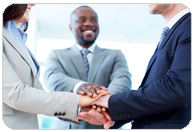 1 May And The New BBBEE Codes – What You Should Do Now
The new BBBEE Codes of Good Practice are due to come into effect on 1 May. There has (at date of writing) been much speculation around whether or not this will happen, or whether the transitional period for implementation will be extended at the last minute.
Regardless, every South African business should consider
now
whether or not it should renew its verification under the existing codes whilst it still can. Some experts are suggesting that many "measured entities" stand to drop down two levels under the new codes, and that a renewal before 30 April will at least ensure retention of your existing level for a year. There is a lot at stake here so take advice on whether or not this is applicable to you.
The new thresholds
Remember that the generic turnover thresholds (not currently applicable to certain sector codes) have been increased as follows -
Exempt micro-enterprises (EMEs): The annual turnover threshold for EMEs has doubled to R10m from R5m. If you qualify (to be confirmed annually by an affidavit as to both annual total revenue and level of black ownership), you are deemed to be a Level 4 contributor (100% recognition level). You will go up to Level 1 (the highest level) if you are 100% black owned, and to Level 2 if you are 51% black owned.


Qualifying Small Enterprises (QSEs): The threshold for QSEs has been increased to R50m from R35m.


Large Enterprises: Over R50m you are a "Large Enterprise".

Provided by Wessels + van Zyl Inc
© DotNews. All Rights Reserved.
Disclaimer
The information provided herein should not be used or relied on as professional advice. No liability can be accepted for any errors or omissions nor for any loss or damage arising from reliance upon any information herein. Always contact your professional adviser for specific and detailed advice.