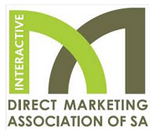 The April Website: Direct Marketers Hassling You? Here's How To Opt-Out
If you are inundated with unwanted direct marketing phone calls, SMSes, spam emails and junk mail, you can either contact each sender directly to request removal from their database, or you can save yourself a lot of time and trouble with a once-off registration on the DMA (Direct Marketing Association of South Africa) website at
https://www.nationaloptout.co.za/
.
Your details will be added to their National Opt-Out Database to ensure that you are no longer hassled by members of the DMA. The process is flexible – if you don't want to do a global opt-out you can choose specific opt-out times, channels and industries.

Provided by Wessels + van Zyl Inc
© DotNews. All Rights Reserved.
Disclaimer
The information provided herein should not be used or relied on as professional advice. No liability can be accepted for any errors or omissions nor for any loss or damage arising from reliance upon any information herein. Always contact your professional adviser for specific and detailed advice.