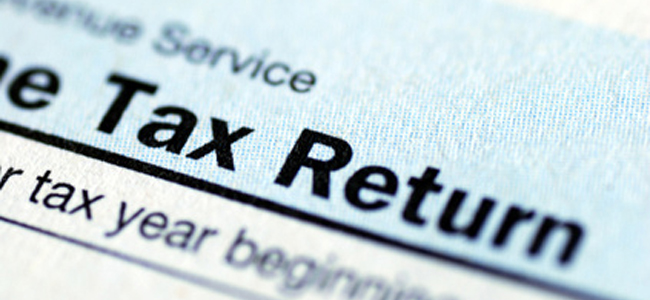 SARS has changed the rules for tax returns in South Africa for the 2019 Income Tax Filing Season
The South African Revenue Service (SARS) has announced a number of changes ahead of the start of the 2019 tax season.
SARS has for the first time in several years increased the income threshold for the mandatory submission of income tax returns to R500,000 (previously R350,000) and individuals with simple tax affairs below this new threshold are not obliged to file a return, should you meet the flowing criteria:
Total employment income for the year before tax is not more than R500,000


Receives employment income from one employer for the full tax year.


No other form of income (e.g. car allowance, business income, and rental income, taxable interest or income from an additional employer, distribution from a trust)


No additional allowable tax-related deductions to claim (e.g. medical expenses, retirement annuity contributions and travel expenses).
Should you meet all the above requirements, you will not be liable to submit a tax return for the 2019 tax year.
If uncertain, individuals should consult with a registered tax practitioner, as the non-submission of tax returns could results in non-compliance penalties to be levied in terms of the Tax Administration Act.
SARS branch submissions

Tax Season only starts on 1 August 2019 for taxpayers who have traditionally been filing at SARS branches. The deadline for branch filing is 31 October 2019.
Efiling submissions

Filing season for taxpayers who have been making use of eFiling will start as usual on 1 July. Non-provisional taxpayers who use eFiling to submit their returns will be able to do so from 1 July 2019 and will have time until 4 December 2019. Non-provisional taxpayers are individuals who do not have additional income such as business and rental income.
The filing season for provisional taxpayers – people with multiple employers and different income streams will also starts on 1 July 2019, but they will again have until the end of January 2020 to file their returns.
It is important for taxpayers to ensure that they have all their supporting documents available if they have allowable deductions and that they are able to submit it to SARS when required to do so.
Once you have submitted your return and you receive your assessment you may lodge an objection if you disagree. However, ensure you apply for a suspension of payment, as commencing a dispute with SARS does not stop the obligation to settle the amount SARS considers as due.
Also, in following the dispute resolution rules, it is best to ask SARS for reasons for the assessment before simply lodging an objection. In complex disputes it is best to engage a seasoned tax practitioner early on to avoid premature forfeiture of your claim.
Web browsers for efiling

SARS has advised that the following web browsers be used when accessing the efiing system as internet explorer will no longer be functional in this regard.
Chrome v41

Firefox v55

Edge v13

Safari v10

Opera v55
© DotNews. All Rights Reserved.
Disclaimer
The information provided herein should not be used or relied on as professional advice. No liability can be accepted for any errors or omissions nor for any loss or damage arising from reliance upon any information herein. Always contact your professional adviser for specific and detailed advice.