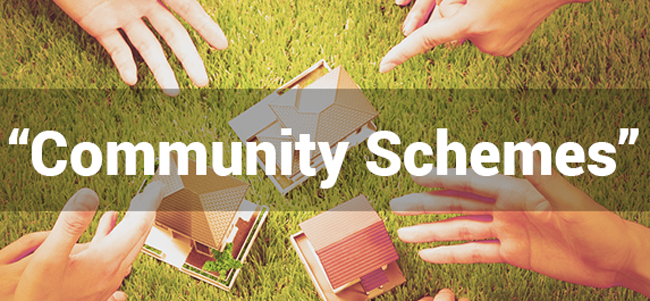 Dealing With Financial Disputes In Community Schemes (Part Two)
A Critical Analysis Of Certain Aspects Of The Community Schemes Ombud Service Act, No 9 Of 2011

Month 2: February 2019



Dealing With Financial Disputes In Community Schemes (Part Two)



There are many different community schemes and arrangements in South Africa. For many years there was no regulatory body governing these schemes. The Community Schemes Ombud Service Act 9 of 2011 ("CSOSA") came into operation in October 2016 and many of these schemes now qualify as community schemes under the CSOSA. Subsequently, the CSOSA established a regulatory body established by government to deal with complaints and disputes in community schemes and to oversee compliance and corporate governance in such schemes.

The CSOS is designed to provide an alternative, impartial, cost-effective and transparent service for the resolution of administrative disputes in community schemes. The term "community scheme" refers to a wide range of shared land use arrangements, including sectional title, share block and retirement schemes, home owners' associations and housing co-operatives.

The CSOSA defines a "dispute" as:

"a dispute in regard to the administration of a community scheme between persons who have a material interest in that scheme, of which one of the parties is the association, occupier or owner, acting individually or jointly".

This means that the CSOS can deal with disputes regarding the administration of a community scheme if the dispute is between persons who each have a material interest in the scheme, such as executive committee members, owners, occupiers, managing agents and bondholders, and one of the parties to the dispute should either be the association or an owner or occupier.

Section 39 of the CSOSA provides for a list of seven types of orders that a CSOS adjudicator can give in terms of a dispute application. Each month, I will consider one of these seven categories of types of orders from a practical point of view to determine which kind of community scheme disputes can be taken to the CSOS for resolution and how an adjudicator can deal with such disputes. It is important to note that the list of orders provided for in the CSOSA is not exhaustive as the chief ombud is entitled to propose any other order.

Last month I considered some of the disputes relating to financial issues in community schemes. The sharing of financial responsibilities is common in all community schemes, and the existence of conflict between owners as to how the association's funds should be applied and how owner contributions should be calculated for any expense, is almost certain. There are a few more orders relating to financial issues which I have summarised below.


An order requiring payment or re-payment of contributions or other amounts

A common issue in community scheme management is a member's failure to pay a contribution, either because the member disputes liability for the debt or because the member is simply unable to pay a contribution. This might lead to the member becoming liable for interest or a penalty. It can also happen that the association becomes liable to pay or repay an amount to a member or one member may become liable to another.

In such instances an association or other person claiming the money needs to have the validity of the debt confirmed and have the debtor ordered to pay it. The CSOS has the power to hear such applications and its adjudicator's orders as to financial liability can be made orders of the high or magistrates court, so that the creditor can proceed to enforce their proven claim. In terms of section 39(1)(e) of the CSOSA, an application may be made for an order for the payment or re-payment of a contribution or any other amount.


An order regarding rental to cover unpaid contributions

It is very common for owners to lease their properties to tenants in community schemes for investment purposes. In addition to having to make payment of their monthly rates and taxes and their bond instalments, these owners remain responsible for the payment of their contributions to the association. It is important for the owners to either make payment of their contributions or to make provision in their lease agreements that the tenants are responsible for payment of the contributions.

If the owners fail to make payment of their contributions, the association can make application for an order that obliges the tenant to pay all or part of the rental to the association, rather than to the landlord or owner. In terms of section 39(1)(f) of the CSOSA, an application can be made for an order requiring a specified tenant in a community scheme to pay to the association and not to his or her landlord, all or part of the rentals payable under a lease agreement, from a specified date and up to a specified amount due by the landlord to the association has been paid. However, in terms of such an order, the tenant must make the payments specified and may not rely on any right of deduction, set-off or counterclaim that he or she has against the landlord to reduce the amount to be paid to the association; payments made by the tenant to the association discharge the tenant's liability to the landlord in terms of the lease; and the association must credit amounts received from the tenant to the account of the landlord.


An order regarding distribution of sectional title expropriation compensation

It might happen that government authority expropriates a part of the common property in a sectional title scheme and therefore taking ownership of that part of the property. The Sectional Titles Schemes Management Act ("STSMA") provides that if the members of the body corporate cannot agree on the distribution of the expropriation compensation among them, the dispute must be referred to the CSOS for determination.

In terms of section 12 of the STSMA, whenever the whole or any part of, or any right in, the common property is expropriated in terms of any law, service of a notice of expropriation on the body corporate is considered to be service thereof on the registered owner of every section in the building or buildings concerned. Each and every such owner is considered to have appointed the trustees of the body corporate concerned as his or her duly authorised agents and representatives to negotiate and settle the compensation payable to him or her, and to that end to employ attorneys, advocates and other experts; and on his or her behalf, to receive and give valid acquittance for any compensation moneys paid.

Any compensation moneys received by the trustees on behalf of the owners must be paid to the owners in accordance with their participation quotas after they have received notice of such distribution in writing. However, an owner may notify the trustees within 30 days of receipt of such notice but before such moneys are so distributed that he or she considers such a distribution inequitable, in which event the compensation moneys must be distributed in accordance with a distribution approved by unanimous resolution; or in accordance with a distribution determined on application to an ombud.

Keep an eye out for next month's newsletter as I will be looking at some of the behavioural issues related to community schemes.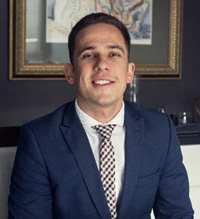 DANIËL VAN ZYL

ATTORNEY & CONVEYANCER
VAN ZYL KRUGER INC
© DotNews. All Rights Reserved.
Disclaimer
© LawDotNews. This newsletter is a general information sheet and should not be used or relied on as professional advice. No liability can be accepted for any errors or omissions nor for any loss or damage arising from reliance upon any information herein. Always contact a professional for specific and detailed advice.