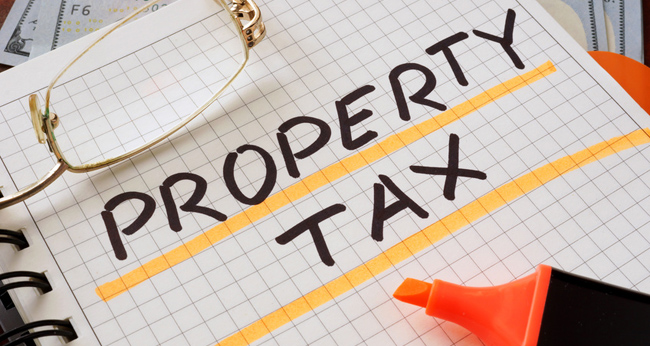 Property Buyers/Sellers and Budget 2017
Transfer duty rates
A sliver of good news in Budget 2017 was the 20% increase in the transfer duty threshold from R750,000 to R900,000. That should help both first-time and buy-to-let buyers, and hopefully it will help stimulate the property market overall. Even for buyers at the high-end of the market, the very fact that transfer duty
wasn't increased
is in itself good news.
Have a look at the table below for details -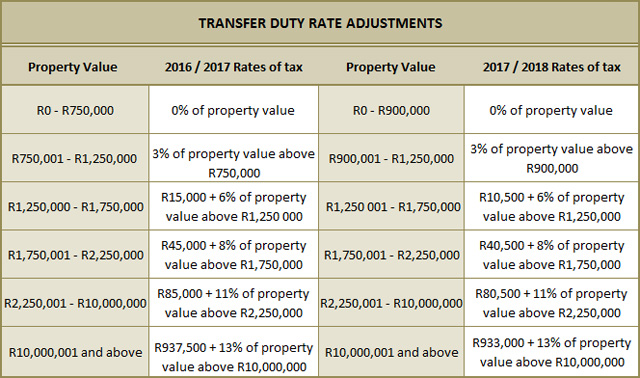 Source:

National Treasury




Non-resident sellers
If you aren't resident in South Africa and sell property for over R2m, the buyer has to keep back, and account to SARS for, "withholding tax" at a specified rate. In some circumstances you can apply for a tax directive to withhold tax at a lower or even zero rate - ask your conveyancer about this. And if your actual tax liability is in due course assessed at less than the amount withheld, you will be due a refund for the balance.
With the general tax increases applicable from 1 March, the amounts of withholding tax have increased as per the table below -

© DotNews. All Rights Reserved.
Disclaimer
The information provided herein should not be used or relied on as professional advice. No liability can be accepted for any errors or omissions nor for any loss or damage arising from reliance upon any information herein. Always contact your professional adviser for specific and detailed advice.