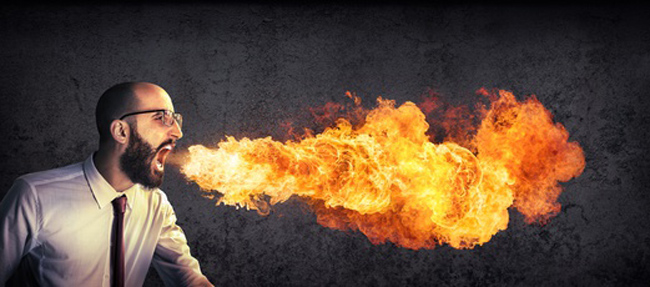 Rage - An Effective Tool For Entrepreneurs And Your Staff
"Do not go gentle into that good night.
Rage, rage against the dying of the light"
(Dylan Thomas)
What is the defining moment when an entrepreneur starts a business? Very often it is rage. He/she is sick of not being listened to, is bored to tears with the opinions of the boss until something snaps within them.
Most entrepreneurs spend a long time thinking about and nurturing their idea. Very often it is rage which becomes that "….. existential moment: a choice of action over paralysis."
Rage is the enabler which allows people to break the bonds around them and go off on their path of entrepreneurship.
Can I use this in my business?
Ideas drive innovation and people, not companies, are the ones with ideas. In our rapidly changing world, these ideas could be the lever that drives your business forward.
Yet …
Reportedly 85% of people in companies have worries and feel differences on important topics but they never voice these concerns.
Not many businesses can afford to lose staff who have the potential to be entrepreneurs (think of the value they can add if their energy and ideas are harnessed). Work on your organisational culture so that staff are not only actively encouraged to vocalise their issues and ideas, but they know their ideas will be taken seriously. Many of today's successful organisations, such as Google, have done precisely this and have seen rising profits and a stable work force.
Tim Cohen's excellent opinion piece "Point of Order: Rage can stimulate entrepreneurial success" on the Business Day
website
is worth reading for more on this concept.
Channel the potential rage of your staff members into ideas that can help your business prosper.
© DotNews. All Rights Reserved.
Disclaimer
The information provided herein should not be used or relied on as professional advice. No liability can be accepted for any errors or omissions nor for any loss or damage arising from reliance upon any information herein. Always contact your professional adviser for specific and detailed advice.