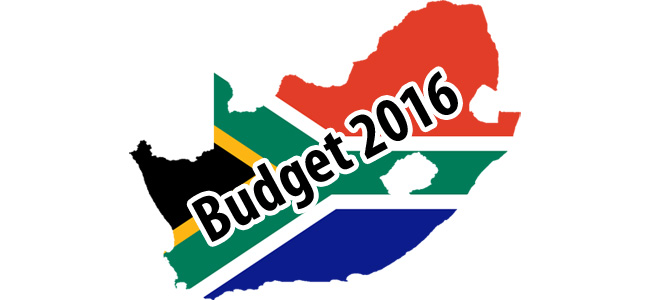 Why was this Budget so important?
Since "Nenegate" in December, the country has been fearful of a Rating Agencies' downgrade which would put the nation's debt at junk status. This would force all foreign bond holders to sell their bonds, ushering in another Rand crash and almost certainly a recession. The country was thus looking to Finance Minister Gordhan to resolve this.
In essence, the ratings agencies were looking for two things:
An improvement in the nation's budget deficit to GDP and an improvement in the country's borrowings to GDP ratio. These can be summarised as fiscal consolidation.


A road map to improving economic growth – the IMF reckons we will only achieve 0.7% growth this year with a risk the country could slip into recession.
So how did the Minister do and are we headed for junk status?
Overall, quite well. With prudent tax increases and expenditure reductions, he achieved the fiscal consolidation the market was looking for. The budget deficit ratio will be 3.2% in 2016/7, 2.8 % next year and 2.4% in 2018/9. The debt to GDP will be 46.2% in 2019 (anything over 50% would be viewed unfavourably by ratings agencies).
In terms of point 2 above, the Minister has promised to clean up State Owned Companies (SOCs) and to look at bringing equity partners into these entities. He is also looking to amend all laws that discourage investors. The Minister committed the government to spend R870 billion in infrastructural projects in the next three years. This kind of expenditure creates economic growth.
Further, administrative and managerial positions in government are frozen with the aim of reducing 20,000 positions over the next three years. Procurement in government will be standardised. Savings are already evident and R25 billion is forecast to be saved over the next three years. Expenditure such as new motor vehicles for office bearers and travel will be reduced. Drought relief and the university students' fee freeze were provided for.
Whilst the market saw the Rand immediately drop forty cents against the Dollar and bond yields rose during the 2016 Budget Speech, it is a solid budget with the latter probably more attributable to Moody's simultaneous downgrade of Brazil. How credible the budget is and whether we can avoid a rating downgrade will depend on how well the above proposals are implemented.
© DotNews. All Rights Reserved.
Disclaimer
The information provided herein should not be used or relied on as professional advice. No liability can be accepted for any errors or omissions nor for any loss or damage arising from reliance upon any information herein. Always contact your professional adviser for specific and detailed advice.