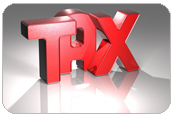 SARS Exceeds Its Collection Target – But Expect More Tax Increases
With much fanfare SARS announced recently that it had exceeded its 2014-2015 collection targets by R7.4 billion. The reason for the fanfare was SARS has had bad press of late – resignations of key officials, investigation of a rogue spy unit set up by SARS – and pundits were predicting that SARS would not be able to keep up its high performance standards.
This should be put in context –
The R7.4 billion additional inflow was against the estimate made by Minister Nene in the February 2015 Budget address. Compared to the original Budget, the collections are actually down by R7 billion.


When you look closer at the numbers, personal income tax accounts for 35.6% of total collections. This is not sustainable and has risen from 29.5% of collections in 2008. The problem is that corporate tax, VAT and other indirect taxes are dependent on a growing economy to show growth in government revenues and the future outlook for the economy is for relatively low growth. This puts a question mark on future SARS collections.


R8 billion was collected from gains made by individual taxpayers who were on corporate share incentive programs – effectively the difference by which the amended collection targets were exceeded. In 2010, legislation was changed which made individuals liable for tax the moment their share incentives vested (i.e. they were entitled to cash in their share options). As most share incentive schemes take several years to vest and how well they perform depends on market performance, this will be an uncertain future source of income.


Finally, it needs to be accepted that stepping up compliance programs cannot bring in increasing revenue indefinitely.
The government is committed to its social welfare programmes but is going to find it difficult to fund them out of an under-pressure revenue base. It is unlikely that VAT will be raised and other indirect taxes such as the fuel levy have already been substantially increased.
That leaves personal income tax and it looks more and more likely that there will be more income tax increases.
© DotNews. All Rights Reserved.
Disclaimer
The information provided herein should not be used or relied on as professional advice. No liability can be accepted for any errors or omissions nor for any loss or damage arising from reliance upon any information herein. Always contact your professional adviser for specific and detailed advice.