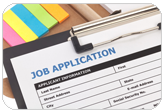 Beware Of Fixed Term Contracts: What You Need To Know About Amendments To The Labour Relations Act
Government has followed through on its intention of improving the rights of temporary lower paid workers. Employees with fixed term contracts are now, subject to the exceptions set out below, deemed to be part of the permanent labour force if their contract runs for more than
three months
.
Whilst this legislation is primarily aimed at labour brokers, all employers need to be aware of the key elements of the legislation as failure to adhere to it can be extremely costly.
Note
: Our labour laws are complex – take advice on your specific circumstances!

What does the new law say?

Any workers whose fixed term contract runs longer than three months will (again, subject to the exceptions below), be deemed to be employed for an "indefinite duration". Effectively, these workers' contracts can only be terminated by death, resignation or dismissal.
The law is retrospective and applies to any fixed term contracts including those concluded before 1 January.
The exceptions and exclusions

Excluded are –
Employees earning over R205,433-30 (the current Basic Conditions of Employment Act threshold),


Small employers (less than 10 employees) and start-ups (under 2 years old and less than 50 employees). Note that this exclusion does not apply if you have split your operation into separate units or if you run more than one business,


Fixed term contracts permitted by statute, sectoral determination or collective agreement.
Employers may continue using and renewing fixed term contracts if the nature of the work done is itself subject to a definite or limited time period. Examples would be seasonal fruit picking or a one-off project.
Alternatively you must be able to demonstrate "any other justifiable reason".
What is "justifiable"?

One of the core principles of the revised Act is that employers need to justify why they are issuing fixed term contracts. If they can justify them, then the Act permits them. This becomes a key area for employers to focus on.
Examples are given in the legislation of what can be justified. Briefly, these include interns, a temporary surge in workload (not more than twelve months), filling in for a full-time employee (e.g. a staff member on maternity leave), an externally funded project (this often applies to non-governmental organisations) and extending the working period for retired or about to retire staff members.
Other new requirements

Fixed term contracts are to be in writing and are to state the reason for the fixed-term nature of the contract. Both parties need to agree to the period of the contract.
Fixed term contract workers are entitled to apply for any position offered by the employer.
If a contract lasts two years or more, then on termination of the contract that person is entitled (with a few specific exceptions) to a severance package of one week's salary for every year worked.
Whilst the legislation favours lower paid workers, it clearly reduces flexibility for employers.
© DotNews. All Rights Reserved.
Disclaimer
The information provided herein should not be used or relied on as professional advice. No liability can be accepted for any errors or omissions nor for any loss or damage arising from reliance upon any information herein. Always contact your professional adviser for specific and detailed advice.