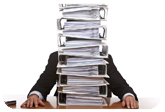 Merging Tax Profiles Will Reduce Your Admin Time
In a commendable effort to reduce the cost of doing business particularly in small and medium sized entities (SMEs), SARS recently introduced a single registration process whereby a taxpayer now only needs to register once to be able to register for Income Tax, VAT, PAYE and Customs and Excise.
Now SARS has built on this via the merging of tax profiles. In effect this means that the person responsible for the taxpayer's affairs (be it an individual taxpayer, a public officer or a tax practitioner) can merge all of the taxpayer's affairs under the representative's profile.

This will reduce administration time and will make it easier for SARS to manage taxpayers' affairs.

© DotNews. All Rights Reserved.
Disclaimer
The information provided herein should not be used or relied on as professional advice. No liability can be accepted for any errors or omissions nor for any loss or damage arising from reliance upon any information herein. Always contact your professional adviser for specific and detailed advice.