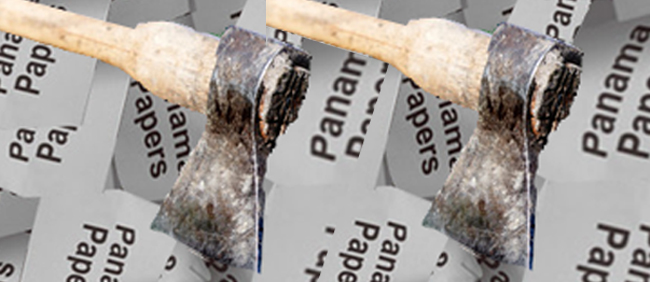 The Axe Begins To Fall For Those Named In The Panama Papers
We live in the age of leaks. The latest is the "Panama Papers" which details how wealthy people and companies have used off-shore accounts to protect and hide their assets from their country's authorities.


1,700 South African names appear in the leaked Panama Papers. In a parliamentary briefing, a SARS official said that 79 Panama companies had been matched to SARS data and it had linked this to 81 South African residents.

Whilst opprobrium has instantly attached to those named, we should recognise that the truth is that the vast majority of transactions associated with the Panama Papers are, in the words of Barack Obama, almost certainly legal schemes.


Where does this leave individuals or companies who have been named?

A new Special Voluntary Disclosure Program (SVDP)) commences on 1 October this year. It is likely that South Africans who had set up unlawful structures in Panama were planning to enter the SVDP when it opened in October.


However, where SARS or the Reserve Bank has already notified taxpayers of a pending (or the commencement of) an audit or investigation, such taxpayers cannot use the SVDP.

It is apparent that SARS and the Reserve Bank plan to proceed against taxpayers before October, thus preventing these taxpayers from using the SVDP.

The onus is now on defaulting taxpayers to take advice now on approaching SARS and the Reserve Bank as quickly as possible – get to them before they get to you. There is still an existing VDP running and making full disclosure will prevent the risk of being exposed to criminal charges. There will also be a reduction of penalties faced by taxpayers.


Bear in mind also the international treaties entered into by more than 100 nations (commencing in September 2017) which will introduce an automatic sharing of information between the Revenue authorities of these countries.

The leaking of the Panama Papers only underscores that it is becoming increasingly difficult to hide assets by using offshore structures.
© DotNews. All Rights Reserved.
Disclaimer
The information provided herein should not be used or relied on as professional advice. No liability can be accepted for any errors or omissions nor for any loss or damage arising from reliance upon any information herein. Always contact your professional adviser for specific and detailed advice.