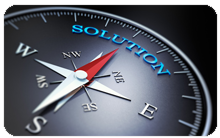 If You Are Struggling To Get Finance, Consider This Different Solution
Many start-ups and small businesses spend a disproportionate amount of their time managing the tricky problem of cash flow. Instead of focusing on implementing business strategy, management is continually collecting money, stretching creditors or delaying key projects due to a lack of funding.

Enticing an investor

What happens to a business that has no track record or cannot source more funds on its balance sheet? It will be difficult to entice an investor if sustained, growing profits are still some way off.

Consider rather the possibility of acquiring an investor who, instead of requiring dividends or a profit share, gets a share of the business' turnover.

As many of these types of businesses show growing sales but lack of working capital, this solution could potentially work for the business, particularly as new funding from the investor could be channelled into further growing sales.

This creates benefits for both parties as the investor gets the desired return whilst the organisation can focus on key issues.

It could also be part of a flexible strategy whereby the business and investor agree on certain targets which when attained could see the investor switch from having a revenue (i.e. turnover) share to a profit or dividend payout.

Clearly each business has its own unique circumstances and a business considering this would need to ensure they can forgo some turnover. If in doubt, consult your accountant.

© DotNews. All Rights Reserved.
Disclaimer
The information provided herein should not be used or relied on as professional advice. No liability can be accepted for any errors or omissions nor for any loss or damage arising from reliance upon any information herein. Always contact your professional adviser for specific and detailed advice.