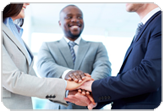 The New B-BBEE Landscape: Ok For Some, Not So Good For Others
The new B-BBEE Codes of Good Practice are set to become effective on 1 May. For exempted micro-entities (EMEs) there is some good news as the threshold for EMEs has been raised from less than R5 million annual turnover to less than R10 million. EMEs will still automatically get level 4 status.
For qualifying small enterprises (QSEs) – turnover of R10 million to below R50 million - there will be substantial additional workload and it will be increasingly difficult to maintain a good B-BBEE rating which could threaten their sustainability. This is disappointing coming so soon after government signalled its intention to assist these businesses with the creation of a Department of Small Business Development.
As these codes are voluntary, it is a good time for QSEs to re-evaluate their business as substantial extra work and possible restructuring will be required if they wish to continue obtaining government/public entity work or licences
.
Synopsis of changes

Scorecard elements have been reduced from seven to five elements -
Ownership*


Management control (employment equity was one of the original seven elements but is folded into Management Control)


Skills development*


Enterprise and Supplier Development (ESD)* (Procurement and Enterprise were previously separate elements)


Socio-Economic Development

* = priority elements.
For EMEs there is little change with the new scorecard.
With QSEs the position is quite different. Under the previous legislation they were required to comply with four of the seven elements. It was thus relatively easy to get a good B-BBEE rating. Now they have to comply with all five and failure to get a 40% compliance with two of the three priority elements (ownership is mandatory and they can opt for ESD or Skills Development as the second element) will drop a QSE one level in its scorecard rating.
Companies with turnovers of R50 million and above will have to comply with all elements and failure to achieve 40% compliance in all three priority elements means they stand to drop by two levels.
As the criteria in the new scorecard have been considerably widened, it will be more difficult to get points on the new scorecard. In addition, the points under the old system which gave an entity a level 4 rating will now mean a rating of between 5 and 7. The bar has been raised for getting a good B-BBEE rating.
Ownership

At the heart of the new amendments is ownership. Thus a QSE or EME will automatically get a level 2 rating if 51% of the business is black owned and a level 1 rating if the black ownership is 100%. In addition, these businesses will not need accredited consultants to give them a rating – a sworn affidavit will suffice.
© DotNews. All Rights Reserved.
Disclaimer
The information provided herein should not be used or relied on as professional advice. No liability can be accepted for any errors or omissions nor for any loss or damage arising from reliance upon any information herein. Always contact your professional adviser for specific and detailed advice.