Orders Relating To Meetings And Resolutions In Community Schemes
A CRITICAL ANALYSIS OF CERTAIN ASPECTS OF THE COMMUNITY SCHEMES OMBUD SERVICE ACT, NO 9 OF 2011

MONTH 6: JUNE 2019




Orders Relating To Meetings And Resolutions In Community Schemes



There are many different community schemes and arrangements in South Africa. For many years there was no regulatory body governing these schemes. The Community Schemes Ombud Service Act 9 of 2011 ("CSOSA") came into operation in October 2016 and many of these schemes now qualify as community schemes under the CSOSA. Subsequently, the CSOSA established a regulatory body established by government to deal with complaints and disputes in community schemes and to oversee compliance and corporate governance in such schemes.

The CSOS is designed to provide an alternative, impartial, cost-effective and transparent service for the resolution of administrative disputes in community schemes. The term "community scheme" refers to a wide range of shared land use arrangements, including sectional title, share block and retirement schemes, home owners' associations and housing co-operatives.

The CSOSA defines a "dispute" as:

"a dispute in regard to the administration of a community scheme between persons who have a material interest in that scheme, of which one of the parties is the association, occupier or owner, acting individually or jointly".

This means that the CSOS can deal with disputes regarding the administration of a community scheme if the dispute is between persons who each have a material interest in the scheme, such as executive committee members, owners, occupiers, managing agents and bondholders, and one of the parties to the dispute should either be the association or an owner or occupier.

Section 39 of the CSOSA provides for a list of seven types of orders that a CSOS adjudicator can give in terms of a dispute application. Each month, I will consider one of these seven categories or types of orders from a practical point of view to determine which kind of community scheme disputes can be taken to the CSOS for resolution and how an adjudicator can deal with such disputes. It is important to note that the list of orders provided for in the CSOSA is not exhaustive as the chief ombud is entitled to propose any other order.

Most member decisions in community schemes are taken at meetings or by written resolutions of its members. For the next two months I will consider the various orders that can be applied for in terms of the CSOSA pertaining to meetings and resolutions to ensure proper functioning of community schemes. Last month, I dealt with the first few orders relating to meetings and resolutions. The remaining orders are summarised below.


An order declaring that a motion for resolution was not passed due to unreasonable opposition

A dispute may arise when a member believes a motion they support was not passed and a meeting due to opposition that is fundamentally unreasonable. In such a case, if necessary, the member may bring an application to have the motion, or a variation of it, passed. In terms of section 39(4)(d) of the CSOSA, an application may be for made for an order declaring that a motion for resolution considered by a general meeting of the association was not passed because the opposition to the motion was unreasonable under the circumstances and giving effect to the motion as was originally proposed, or a variation of the motion proposed.


An order declaring that a resolution is void because of its unreasonable interference with rights

In contrast with the previous order discussed above, should a member or a group of owners believe that any resolution taken unreasonably interferes with their rights, they are entitled to dispute its validity and, if necessary, they can approach the CSOS for relief, asking that the resolution be set aside. In terms of section 39(4)(e) of the CSOS Act, an application may be made for an order declaring that a particular resolution passed at a meeting is void on the grounds that it unreasonably interferes with the rights of an individual owner or occupier or the rights of a group of owners or occupiers.


An order to obtain a special or unanimous resolution

Disputes arise when either the trustees or some members of the body corporate believe that it is fair and reasonable that a sectional title body corporate should take a special or unanimous resolution, but they cannot obtain the necessary support. In terms of section 6(9) of the STSMA, a body corporate or an owner who is unable to obtain a special or unanimous resolution may approach the chief ombud for relief.

Keep an eye out for next month's newsletter as I will consider orders relating to services of managing agents in community schemes.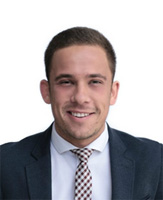 DANIËL VAN ZYL



ATTORNEY & CONVEYANCER
ASSOCIATE AT VAN ZYL KRUGER INC
© DotNews. All Rights Reserved.
Disclaimer
© LawDotNews. This newsletter is a general information sheet and should not be used or relied on as professional advice. No liability can be accepted for any errors or omissions nor for any loss or damage arising from reliance upon any information herein. Always contact a professional for specific and detailed advice.