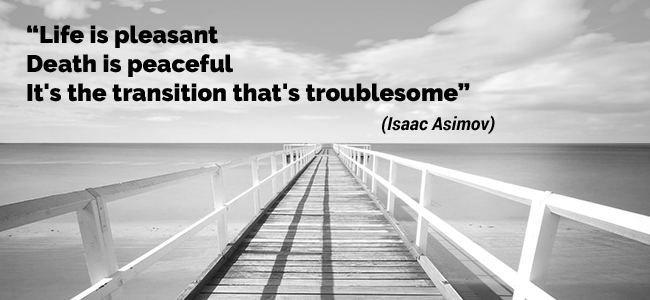 Why a living will is essential
Life is all about choices and the hardest choice your loved ones will ever have to make, is when you are on life support and they need to make the decision to remain hopeful or to let go.

While most people are familiar with a last will and testament, there is an important document that isn't always top of mind: a living will. A living will could come in especially handy and give your loved ones peace of mind should you be mentally incapacitated or in a coma, and unable to make medical decisions for yourself.

"Living wills" are currently in the news, because there is a National Health Amendment Bill before Parliament to clarify their legal status. The National Health Amendment Bill 2019 will amend the Principal National Health Act 2003 so that advance health care directives, such as the "living will" and the "durable power of attorney for health care" are legally recognised and that legal certainty and legal enforceability regarding these directives are provided for.


What is a Living Will?

Simply put, a "living will" is a very specific written instruction that details your wishes regarding any future medical treatment, as well as your health care at the end of your life, for circumstances in which you aren't able to make informed decisions and give your consent. It states that any treatment that would otherwise lengthen your life should be withheld, in specific circumstances, which could include being in a permanent vegetative state or irreversibly unconscious and/or terminally ill and suffering.


Reasons Why You Need a Living Will:

A living will, will speak for you when you cannot speak for yourself. For example, in the event of someone being in a coma and there is no reasonable chance of recovery, a living will could state whether or not the patient wished to be kept alive through artificial life support.


Having a living will in place spares loved ones from having to make life-or-death decisions. It will be up to you whether or not you want to remain on life support, for instance. This will also eliminate any emotionally straining arguments family members might have over the situation.


The document may also let you have a say in specific medical procedures and organ donation. The latter is particularly important for healthy individuals, as their organs could be harvested and used to give someone else another chance at life.


The financial burden may be lessened: being on life-support, especially when there is no reasonable chance of recovery, is incredibly expensive. Even though it might seem heartless to put a price on life, medical bills could be devastating for many families.


A living will, will give you peace of mind. Especially since life is so unpredictable, you probably would want to make tragic situations as easy as possible for yourself and your family.

What a living will cannot state.

You cannot include instructions or directives for euthanasia or doctor-assisted suicide. You are entitled to request for specific treatments to be withheld or withdrawn, but you cannot ask a doctor to end your life.


What about a Power of Attorney?

A power of attorney is of use only when you are of sound mind, able to communicate and authorise a person to act on your behalf. For instance, if you're in a hospital and unable to manage the sale of your home, you can instruct the person to whom you've granted authority to proceed on your behalf. A general power of attorney is thus not a substitute for a living will, as the latter only applies when you are unable to make your own medical decisions.


At the end of the day:

I firmly believe that everyone needs a living will, as certain complexities just cannot be managed otherwise, and all the underlying principles supporting living wills are already embedded in our law and the National Health Act of 2003.

One needs to prepare the document when you're well and likely to make rational decisions. Also, I recommend that you discuss the document with all members of your family and a fiduciary specialist and make it widely available to all who might manage your medical care.

At the end of the day, it's all about peace of mind and knowing that your loved ones aren't put in a position to make difficult decisions without your input. Having your medical affairs in order might well be your final act of love that you show your family.

Van Zyl Kruger Attorneys can provide advice and guidance on matters relating to the drafting of your living will and any other fiduciary document, such as a last will and testament or a power of attorney.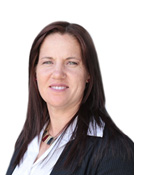 MARLENE VAN DEN HEEVER
ASSOCIATE ATTORNEY

VAN ZYL KRUGER INC
© DotNews. All Rights Reserved.
Disclaimer
© LawDotNews. This newsletter is a general information sheet and should not be used or relied on as professional advice. No liability can be accepted for any errors or omissions nor for any loss or damage arising from reliance upon any information herein. Always contact a professional for specific and detailed advice.