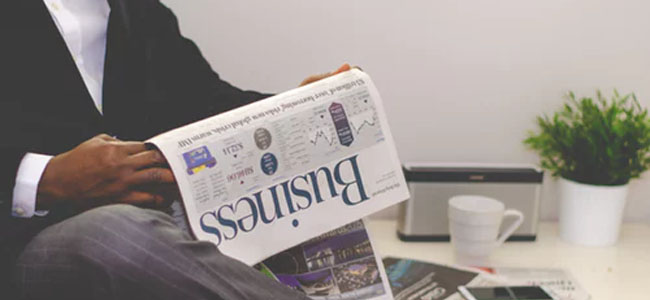 May 2019 | News from SDK Accounting
2018/2019 Return Of Earnings Declaration
The Department of Labour and/or Rand Mutual Assurance (RMA), in accordance with the Compensation for Occupational Injuries and Diseases Act (COIDA) requires employers to submit a declaration by either 31 March 2019 (RMA), or 31 May 2019 (Department of Labour extended deadline date) which declares the number of employees (including directors) and their annual earnings, per month, for the period 1 March 2018 – 28 February 2019.
A percentage is determined, depending on the industry applicable to the employer, which is used to determine the fee payable to the Compensation Fund (CF).
If the declaration and payment is not made by 31 May 2019, a penalty not exceeding 10% of the assessment will be charged.
2019 Employer Annual Reconciliation
Employers are required to submit their Pay-As-You-Earn Employer Annual Reconciliation (EMP501) from mid-April to 31 May 2019 and involves a reconciliation between the monthly EMP201 declarations submitted to SARS, monthly payments made to SARS and income tax certificates (IRP5) for the 2018/2019 tax year. Employers are also required to supply employees with a copy of their income tax certificates (IRP5).
It is of utmost importance to ensure that each employee's personal details are up to date and accurate, as the information will reflect on the employee's 2019 income tax certificate (IRP5).
SARS has developed a free software programme to assist employers with the reconciliation and submission process and is available for download on their website (
www.sars.gov.za
).
To avoid any penalties or interest charged, ensure that your reconciliation is submitted by
31 May 2019.
New Adobe Flash Forms On eFiling
During April 2019 SARS performed maintenance on all SARS systems, which included the introduction of new Adobe Flash forms on eFiling.
SARS states that the enhancements are set to deliver a more pleasant and productive eFiling experience for all. While the new forms introduced this tax season can be accessed using version 9 and up of Adobe Flash Player, eFilers are advised to download Adobe Flash Player 10.1 for increased security and better viewing.
Consolidated Governance Solutions
Consolidated Governance Solutions specialises in assisting companies with the implementation and management of their corporate governance, risk management and compliance (GRC) strategies and frameworks.
They are able to package their services either as an all-inclusive project or it can be
segmented according to your specific needs. There is not a "one-size-fits-all" solution,
so they provide bespoke solutions to all their clients.
Please visit
www.cgscc.co.za
for more details, like the
Facebook
page and follow them on
Twitter
for some of the latest pertinent topics and discussions.
You are welcome to contact Anton directly on
083 400 2299
should you be interested in meeting with him to discuss any of the above.
OFFICE NEWS
We congratulate Loanda Matthee on her wedding on 23 March 2019 and Luané Vermaak on her engagement on 17 February 2019.
© DotNews. All Rights Reserved.
Disclaimer
The information provided herein should not be used or relied on as professional advice. No liability can be accepted for any errors or omissions nor for any loss or damage arising from reliance upon any information herein. Always contact your professional adviser for specific and detailed advice.