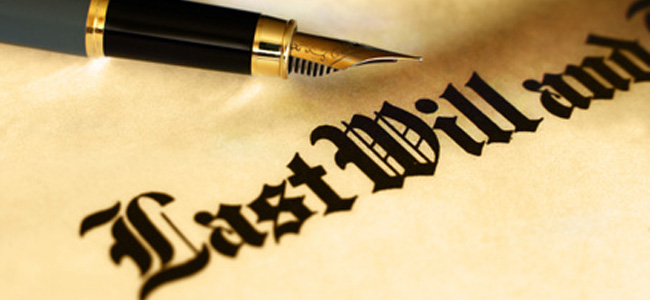 Your Last Will And Testament
Few things in life are as certain as
continuous change
.
For each of us, the arrangements regarding our assets and estate both during our lifetimes and at death, are also continuously affected by change.
These changes are of two types, namely
Changes because of legislation (especially tax legislation), court judgements, decisions by SARS and the Master of the High Court, and, very importantly


Changes in your own and your family's needs and/or preferences.
The risk is that changed circumstances may have a detrimental effect on existing arrangements in respect of your will and may even, in extreme cases, lead to anomalies with regard to the needs and wishes of those concerned.
In order to help our clients to manage this risk, we offer a professional service at very competitive rates.
In this regard you can contact our office on 0219704600 or email
info@sdkca.co.za
for an appointment with one of our partners.
© DotNews. All Rights Reserved.
Disclaimer
The information provided herein should not be used or relied on as professional advice. No liability can be accepted for any errors or omissions nor for any loss or damage arising from reliance upon any information herein. Always contact your professional adviser for specific and detailed advice.