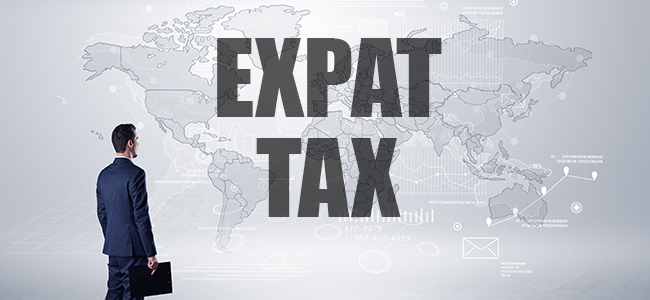 Are you a South African living abroad? Here's what you need to know about expatriate tax
As of 1 March 2020 (2021 Tax Year), the amendment to Section 10(i)(o) of the Income Tax Act concerning the foreign employment income comes into effect.
The amendment to this section has caused concern for the majority of South Africans on secondment or living abroad. To date expats have paid little to no tax, as they meet the requirements of Section 10(i)(o)(ii) which currently specifies that 'Remuneration received outside of South Africa will be exempt should an individual be out of the country for more than 183 days for a 12 month period of which 61 days must be continuous'.
The amendment made to this section will now cap the exempt amount to R1 million for the year of assessment, which will mean that any and all remuneration received from a foreign employment source will now be taxed according to the South African tax sliding scale.
In some cases, the individual (expat) will pay tax in the country of employment in terms of the double taxation agreement. The tax paid will be used as a foreign tax credit on the South African tax return which may elevate the amount of tax paid at the end of each tax year.
The amendment to this section is more likely to affect individuals living in tax havens where indirect tax such as VAT is high but direct tax such as payroll tax is not.
Who is targeted in the "expat tax"?

For the individual abroad who earns foreign employment income equivalent to less than R1 million this will have little, to no impact on you. High earning individuals that receive foreign remuneration above the exempt amount of R1 million will need to make provisions for tax payments in South Africa equivalent to the difference between the employment country and South African tax rates.
No place to hide

The South African finance minister Tito Mboweni also noted in his 2019 National Budget speech a key focus will be cross-border information sharing. It will become increasingly more difficult to hide anything from SARS due to information sharing between countries and banks. SARS will have access to any information relating to remuneration paid to an individual in respect of services rendered outside of the Republic. Therefore, it is imperative that SARS is informed of all remuneration earned as an expatriate individual to ensure that your taxes remain compliant in South Africa and avoid penalties for non-disclosure of income.
The amendment to the section is still in its draft form and the practical impact on tax calculations is yet to be finalised at the date of this newsletter
Financial Emigration vs Becoming a Non-Resident for Tax Purposes in South Africa

We often see some confusion around the difference between financial emigration and becoming a non-resident for tax purposes. Many expats assume that either one, both or neither options may apply to them. It's important to understand each process before making a decision regarding your tax status.
Becoming a non-resident for tax purposes

South Africa has a residence-based tax system, which means that residents are taxed on their worldwide income, regardless of where that income was earned.
Even though you may be on secondment overseas for several years, if your tax residency is assigned to South Africa, you are required to declare your foreign earnings to the South African Revenue Service (SARS) and pay income tax.
If your tax residency is assigned to another country, you are declared a non-resident and only income that is sourced in South Africa will be taxed by SARS.
How to determine your Tax residency status
The 'Ordinarily Resident' test
This is where a person 'naturally returns to from their wonderings', where a permanent home is available to him as well as where his vital interests are situated. This would be items such as investments, fixed property, life insurance, medical aid, doctors, their family and even their dog (this is taken from relevant case law).
It is important to note that if you are considered to be ordinarily resident in SA due to largely meeting the above-mentioned criteria or your intention is to be resident here, you do not move onto the second part of the tax residency test (The Physical Presence Test) and you will now be taxed on your worldwide income in SA.
The 'Physical Presence' test

If you do not consider yourself to be 'Ordinarily Resident' in SA, the physical presence test counts the number of days you are in SA in order to determine whether you will be deemed to be tax resident for SA tax purposes.
To be considered tax resident in terms of the 'Physical Presence' test, you will need to be physically present in SA for a period or periods exceeding:
91 days in aggregate during the year of assessment under consideration (our tax years run from 1 March – 28 Feb the following year);
91 days in aggregate during each of the five years of assessment preceding the year of assessment under consideration;
915 days in aggregate during the five preceding years of assessment.
Taking the above into consideration, should you not meet the requirements of either one of the tests, you are considered to be a non-tax resident in South Africa which means that you will no longer be taxed on your worldwide income, but taxed only on your South African sourced income. You are still required to submit an annual tax return to SARS to declare the income received.
In recent years many South Africans have opted to emigrate from South Africa, however many of these individuals have not financially emigrated as they are not aware of the procedures and steps involved to financially emigrate.
It is important to note that financial emigration is not required to transfer proceeds of other assets such as bank accounts, discretionary funds, living annuities, pensions and provident funds, proceeds from sale of property and life insurance policies. These funds can be transferred using your R1 million and R10 million foreign investment allowances.
What it means to Financially Emigrate from South Africa.
Financial emigration is the process of making a formal application with the South African Reserve Bank (SARB) to become a non-resident of South Africa.
You don't need to be present in South Africa to begin the process and it can be done from abroad.
Financial emigration can be a simple process, however the complexity of your application will differ depending on your circumstances.
It is imperative that you inform the financial institutions which you currently hold a retirement annuity/pension fund and or investment portfolios with of your intention of financial emigration.
In order for your emigration to be placed on record with SARB, you are required to complete the application form for emigration MP366(b). The form must be completed detailing your assets and financial balances in South Africa.
The following documents must accompany your MP366(b) application
Tax Clearance Certificate for Emigration purposes – This is obtained from South African Revenue Services (SARS) or on E-Filing
Certified copy of valid Passport
Certified copy of South African Identity Document
Letter of confirmation of residence
Certificate of Permanent Residence
Once you've undergone this process with SARB, your status changes from a permanent resident, or resident living temporarily abroad, to a non-resident of South Africa for exchange control purposes.
This process will not affect your South African citizenship, but merely change your residency status. This is simply an exchange control matter. It is important to note that Home Affairs residency and SARS tax residency are two different matters. You can be a South Africa citizen (Home Affairs) without being tax resident in SA.
Once your status has been changed to non-resident, your bank will open a blocked rand account in which all your South African assets and financial balances will be kept before being transferred overseas.
Once the process is completed, you will be able to access and transfer the following out of South Africa:
Proceeds from your South African retirement annuities before the age of 55
Future inheritance funds without being subjected to the South African resident exchange control
Passive income from rental, dividends, director's fees or a salary
Proceeds from a third-party life policy
The tax implications when financially emigrating will differ for each individual. At the date of emigration, all assets will be treated as if they have been disposed, which will attract capital gains tax expect for fixed properties. Therefore, it is vitally important to contact us as we are able to provide you with the accurate advice before making any decisions regarding your emigration application.
© DotNews. All Rights Reserved.
Disclaimer
The information provided herein should not be used or relied on as professional advice. No liability can be accepted for any errors or omissions nor for any loss or damage arising from reliance upon any information herein. Always contact your professional adviser for specific and detailed advice.